Optical Coherence Tomography (OCT) and Optos retinal imaging have revolutionized the eyecare industry. We proudly offer these two cutting-edge services to our patients, ensuring they receive the most accurate and reliable diagnoses regarding their eye health. Keep reading to discover all the remarkable benefits this technology offers before your next Family Eyecare visit!
Looking after your eye health at Family Eyecare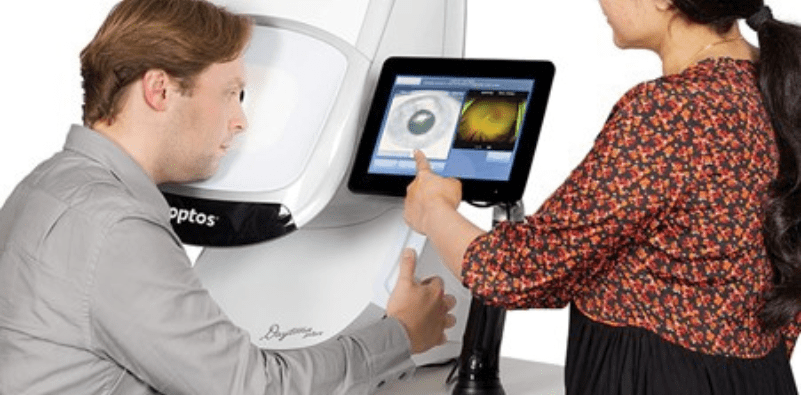 We value the latest advances in technology that allow us to offer the best possible care for our patients' eyes. That's why we have invested in hospital-grade retinal imaging technology – OCT (Optical Coherence Tomography) and Optos Optomap ultra-widefield imaging. This cutting-edge equipment provides us with valuable information about the health of the back of your eyes, making it easier for us to detect eye conditions in their earliest stages that we wouldn't be able to with a standard eye exam.
Using retinal imaging technology, we can gain a more precise view of the eye's structures, which allows us to diagnose and treat issues before they become more serious – a critical step for successful treatment.
An in-depth view of your eyes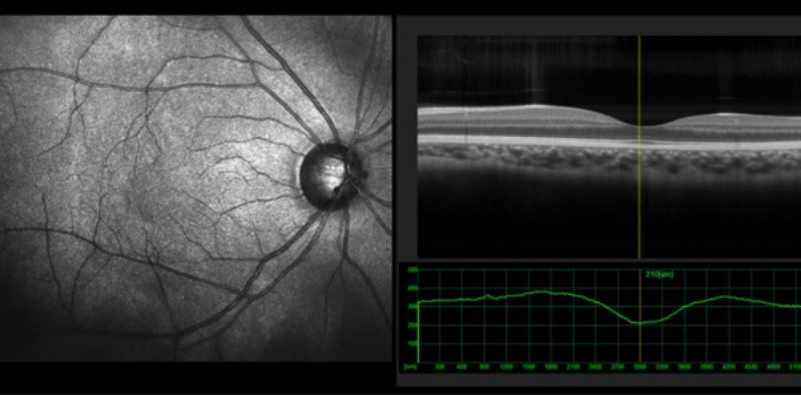 Optical Coherence Tomography, or OCT as it's commonly known, is a remarkable diagnostic tool. By using light waves to create detailed images of the retina layers and optic nerve (similar to how an ultrasound works), the OCT allows our optometrists to help detect early signs of sight-threatening and irreversible eye conditions like macular degeneration, glaucoma, diabetic retinopathy, and optic nerve disorders.
But how does Optical Coherence Tomography work? All you have to do is look into the camera, and the non-invasive OCT machine will emit light waves that scan and capture cross-sectional images of the back of your eye, combined into one 3D image within minutes. The results can help us pinpoint the exact locations of any changes that have occurred as well as show the thickness of each tissue layer, which can all indicate signs of issues to keep monitoring or early signs of eye conditions.
We highly recommend the OCT to patients with a higher risk of developing these eye conditions, including those with a family history of glaucoma and diabetes. Also, including an OCT scan in your subsequent eye examination will allow your optometrist to monitor your eye health during every appointment, identifying any changes that you may not have realized have happened by comparing scan results. Some eye conditions start to develop with no symptoms, which is why an OCT scan is vital.
High-quality retinal imaging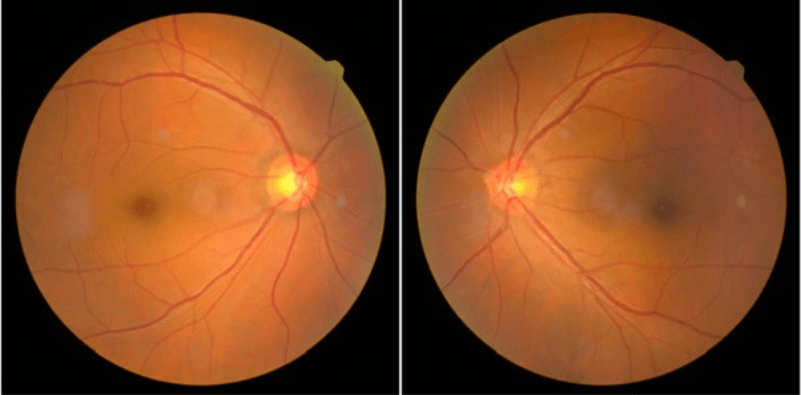 The Optos Optomap is a remarkable technology that has changed how we view and diagnose eye conditions. Unlike traditional viewing methods, this machine can capture more than 80% of your retina in a single image, providing a more comprehensive view.
This technology uses scanning laser technology to capture high-resolution images that are instantly available for your eye doctor to examine. It can give an overview of areas where abnormalities or issues are present, like retinal detachments, and of course, signs that may indicate early onset of eye conditions.
Like the OCT, Optos retinal imaging has become an essential tool for detecting and monitoring various eye conditions.
Two scans are better than one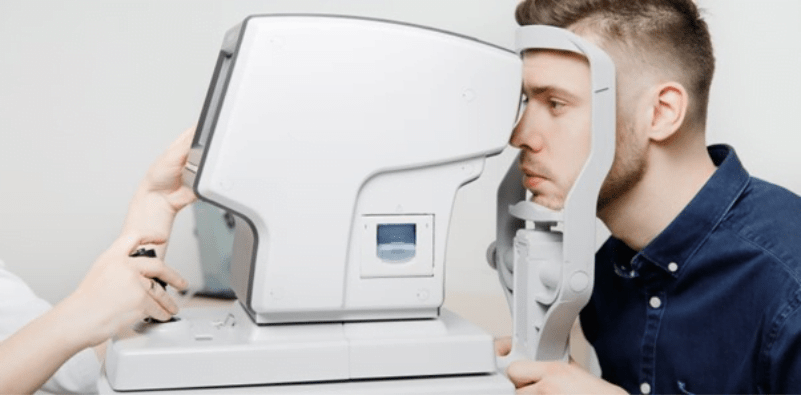 The health of our eyes cannot be overstated. It allows us to see the world's beauty and appreciate the little things that make life enjoyable. OCT and Optomap imaging play a crucial role in keeping our eyes healthy. Used alone, these tests provide essential information about the inner workings of the eyes, but when used together, they provide a comprehensive overview of eye health, ensuring early detection of any conditions that may be present. This allows for prompt interventions, minimizing the chances of complications and disease progression. The images obtained from these tests are stored and used for later reference, making it easier to track changes in eye health and better manage any problems that may arise in the future.
Take control of your eye health today
Comprehensive eye exams are essential to maintaining healthy vision and preventing severe eye conditions, so we highly recommend including OCT and Optomap with your next one to provide a thorough overview of your eye health. Schedule your next eye exam in Quincy, Il, today and stay on top of your eye health so you can continue living your life to the fullest.